Keeping with the #Oppenheimer vibe, I recently pulled a handful of albums from our record collection with #albumArt featuring atomic #explosions. Bellow are three #atomic classics representing the best of the 1950s, 60s, and 70s.
#3 - Jefferson Airplane, Crown of Creation (1968) -The cloud on the cover is not the only mushroom-influenced element of this psychedelic album on Victor RCA by San Francisco's preeminent acid rock band, Jefferson Airplane. The cover image has often been misattributed to the Hiroshima bombing (including on the album credits). The front image photo was taken at a series of atomic tests held in the Nevada desert during the summer and fall of 1957, known as "Operation Plumbbob." The specific image used for the album was from the "Fizeau" detention in September and was provided by the United States Air Force. A psychedelic photo of the Jefferson Airplane is fittingly superimposed onto the mushroom cloud high off the ground. The album was released in August of 1968 at the height of the Vietnam War and two months after the assignation of presidential hopeful Robert F. Kennedy, Sr.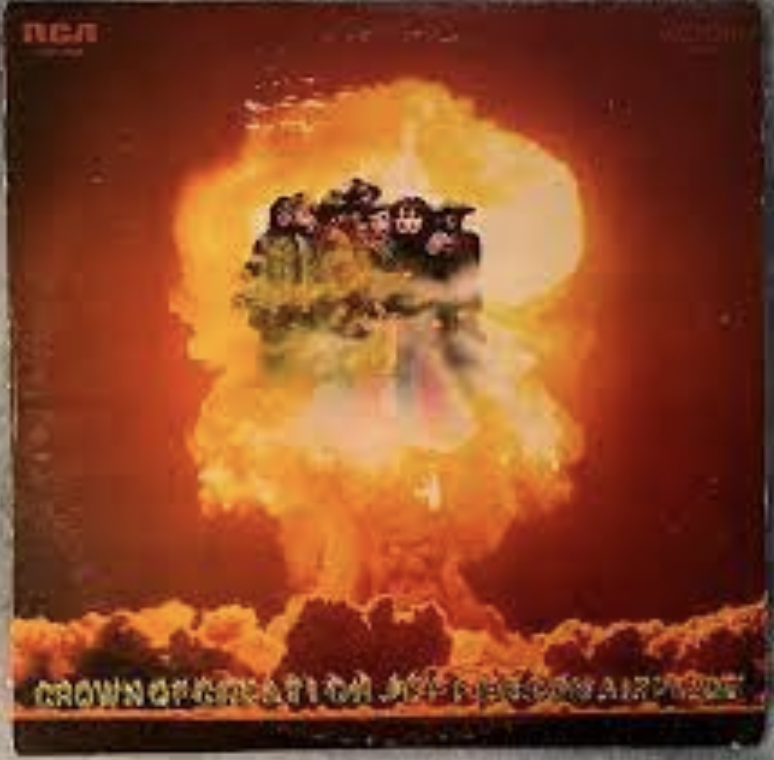 #2 - KISS, The Originals (1976) - Nothing says rock and roll like a nuclear blast. No other band is known for their explosions and pyrotechnics like the rock group KISS. The cover of their 1976 three-vinyl album The Originals features the faces of the four group members transposed within an image of a nuclear explosion. The album combined KISS's first three studio albums and was prophetically promoted as "the albums that touched off a Rock & Roll explosion." Casablanca Records had just released KISS's now famed Destroyer album four months prior, and when The Originals hit record store bins, the band's status as rock and roll stars exploded.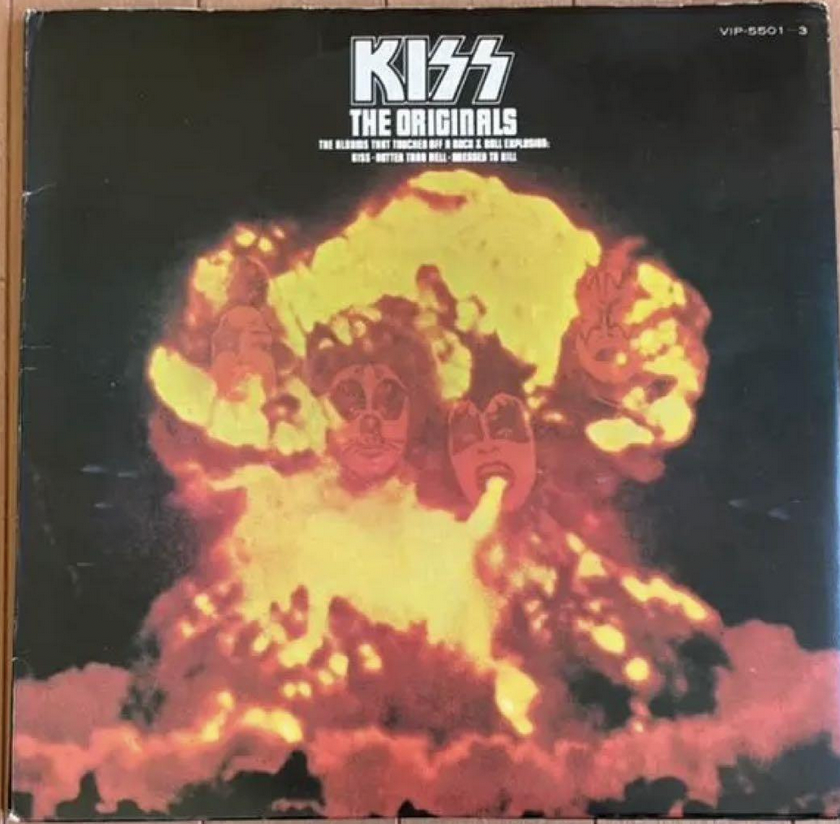 #1 - Count Basie, Basie (1958) - Released in March of 1958 on Roulette Records by the King of Swing, this album is as great as the brilliance of its' cover. Influenced by the period, the album cover photo was also taken at the atomic test "Operation Plumbbob" held in the Nevada desert during the summer of 1957. A true atomic age recording! This album was Basie's third studio release as a solo artist and is known by three different titles; Basie, The Atomic Mr. Basie, and the stereo release version E=MC2. The album itself ranks in the top 25 of the 1950s greatest overall and is a must-have for any atomic record collection.