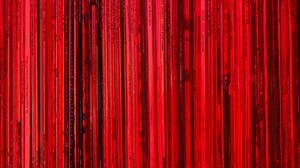 'Lace Skull'
    Jazzy release of Australia's Hiatus Kaiyote song 'Lace Skull' featuring the Marin School of the Arts Jazz Choir (Novato, CA). Produced by Jeff Saltzman (Killers, Blondie), Steven Vasiliou (Oakland Recording), George Thelen (Thelen Creative), Grant Wood & Stephen Fong this recording landed on the initial 2021 Grammy voting ballot for Best Choral. Track mixed @ Acumen Productions, Oakland, CA / Mastered by Justin Weis (NOFX, Sammy Hagar, The Tubes) @ Trakworx Mastering, San Francisco, CA. Released by Thelen Creative.     >   Click Soundcloud icon for active SYNC catalog.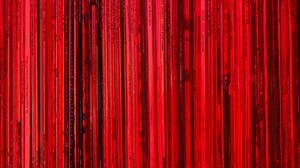 'Spooky'
      LoFi release of the 1967 Classics IV  hit 'Spooky' featuring Sara Meblin on vocals. Produced by Thelen Creative, Mixed @ Acumen Productions, Oakland, California and Mastered by Frank Arkwright (Elton John, Coldplay) @ Abbey Road Studios, London, England.  > Available ALL Streaming.
"Fit really well on my Halloween Playlist." - Bad Architect Records, Spotify Playlister    /    "Super Chill Track" - Play Encore, Music Blogger Playlister            "Love the bass and vocals..." - DE Music, Playlister    /    "Love this tune! Great rendition." - Don's Tunes, Spotify Playlister
Vince Guaraldi inspired music bed Produced & Released by Thelen Creative on Christmas Day, 2020.
iMpressions of Vince Guaraldi: aka The Original Joe Cool 
     When the holidays come around, so does a renewed interest in the music of Vince Guaraldi. Guaraldi is known mainly for his long association as the music creator for the Peanuts Television Specials beginning with 'A #CharlieBrownChristmas' in 1965.
     Vince graduated from Abraham Lincoln High School in San Francisco, California, in 1946 and was a brief attendee of San Francisco State University before making a name for himself as an intermission player at the famed hungry i club during the 1950s. Over his brief 47 year life, Guaraldi performed literally all around the #BayArea, from Napa, Oakland, and San Mateo to clubs in San Rafael, Fairfax, and The Trident Sausalito while residing in San Francisco and later Mill Valley in Marin County. 
     Vince Guaraldi was more than jazz and more than just his association with the #Peanuts. Guaraldi played with many greats of his day, including Woody Herman, Cal Tjader, #MilesDavis, #VanMorrison and Grateful Dead . His electric covers of contemporary hits such as the #Beatles 'Elenor Rigby' became staples of his later performances. Catching his set at the Black Hawk in San Francisco during the late '50s, where dancing was frowned upon, or "hanging from the trees" during his performance at the 1966 Stern Grove #Festival, would have been equally rewarding. 'Tis may be the season, but Vince Guaraldi rings year-round, forever holding a special place in the history of west coast jazz. 
     'SILENT NIGHT' is a vintage-esc Vince Guaraldi inspired version Produced & Released by Thelen Creative on Christmas Day, 2020. 'Silent Night' was  first composed by Franz Xaver Gruber, organist and schoolmaster in Oberndorf, Austria, 1818.
Sam Rhinehart, #Piano / Naomi Baraban, #Bass  / George Thelen, #Drums 
Mixed @ Acumen Productions – Stephen Fong, Oakland, Calif.
Produced by Thelen Creative  /  SEE Thelen Creative @ Soundclound for active SYNC catalog.
Mastered @ CloudBounce an #AbbeyRoad Red Alumni company.
SEE THELEN CREATIVE @SOUNDCLOUD