available now ~ "Pepperland: Woodstock West"
🏅OFFICIAL SELECTION Lift-Off Global Network Filmmaker Sessions - Short Film Content - August, 2023 🏅
🎸Short Doc Reveals Untold Story of Infamous Post #SummerofLove California Music Venue
50 Years ago...
🎙 Pepperland : Woodstock West 🎸 (1970-1973)

ATTN - In-depth 5000-word article of this infamous music venue available soon. ...with Contributions from Big Brother & The Holding Company drummer, Dave Getz Clover guitarist / vocalist / songwriter, Alex Call Sons of Champlin roadie (42yrs), Charlie Kelly Cold Blood mgt. / Fillmore Stage Mgr. Charlie Ellicott Pepperland ownership family, Charlie Litchfield Pepperland Promoter, Skip Whitney Pepperland Stage Manager, Mapes Root

SAN FRANCISCO BAY AREA --- As the honeymoon from the Summer of Love was wearing off in the late 60s, many Bay Area musicians were moving north from San Francisco into easy going Marin County. The influx of musicians inspired several new North Bay music venues. Places like the Lion's Share in San Anselmo and The Sleeping Lady in Fairfax had long runs and showcased great talent, while others opened and closed quickly. Although short-lived (1970-1973), the former Pepperland ballroom in San Rafael is one of the most historically underrated music sites in the San Francisco Bay Area, having hosted some of the biggest names of the post 1960s era including dozens of artists who played Woodstock -earning it the nickname "Woodstock West."
VISIT ThelenCreative dot com for updated info.
Pepperland Imagery & Info Courtesy of: Thelen Creative @ ebay / Watts Music, Novato / Wolfgang's Vault Paul "The Poster Guy" Getchell / Marin History Museum / Anne T. Kent California Room
Sources:
Charles Deering McCormick Library of Special Collections, Northwestern University Libraries. "Letter from Barry Olivier to Nat Shind", Berkeley Folk Music Festival Accessed Sun Apr 23 2023. Stanley, Don. "Pepperland's Great Circle." Pacific Sun (San Rafael, CA). December 23, 1970. Sigman, Mike. "Pepperland Dancery To Open on Coast." Record World. August 1, 1970: pg 48. Geary, Marilyn."Litchfield's - a Sign of the Past." Anne T. Kent California Room. 8/27/20 Brother, Water. "Pepperland." Berkeley Tribe, Sept. 25-Oct. 2, 1970. (Vol. 3) pg.6. The Red Mountain Tribe publishing. Berkeley, California. "Rock Ballroom Ready to Swing Out in Calif. Town." Billboard. July 25, 1970. page 22&25. Campbell, Tom. "On The Scene: Rock Pops Up in Pepperland." San Francisco Examiner. July 25, 1970. Sat pg10. "Pepperland Will Open in San Rafael." The Los Angeles Times, August 29, 1970. Sat pg28. "San Rafael Eyes Closing 'Pepperland'" San Francisco Examiner, March 1, 1971. Mon. pg4. "Hard life and times of Janis Joplin." The Philadelphia Inquirer, November 11, 1979. Sun. pg146.
Courtesy Marin History Museum Independent Journal (Marin County)
"The Citadel." IJ. Fri. January 30, 1970. pg14. "Narcotics Raid Hearing Slated For July 24." IJ. Mon. July 13, 1970. pg9. McCarthy, C.P. "Pepperland Debate : Charges Traded On Rock Palace." IJ. Tuesday, November 17, 1970 McCarthy, C.P. "Pepperland: A 'Bad Scene' Or Youths' Saving Grace?" IJ. Dec. 2, 1970. pg 20 "Bomb Threat, Armed Theft Mar Concert by Joan Baez." IJ. Mon. December 21, 1970. pg19. "Pepperland's Safety, Use Permit Queried By Council." IJ. December 22, 1970. pg15. "Pepperland's Sign Is Empty As Well As 'Healthy' Coffers." IJ. Tues. April 13, 1971. pg16. "Charges from Motel Drug Raid Booted." IJ. April 14, 1971. pg6. "Charges from Motel Drug Raid Booted." April 14, 1971. pg6. "Pepperland Reopening Is Discussed." IJ. July 28, 1971. Wed. pg46. "Supervisors Nix Offer To Sponsor Rock Hall." IJ. October 18, 1972. pg16.
Getz, Dave. Death of Janis. to be released 2023. Call, Alex. 876-5309/Jenny. The Song tat saved my ass… for a while. Amazon Books. Aug. 2020. Bob Pullum, "Brotherhood of Lightshow Timeline," 2012. Accessed April, 2023. Pullum, Bob. "Brotherhood of Light Show Current." Interview w/ Pooters #Psychedelic Shack. 2002, Accessed April 23, 2023. Parrish, Michael. Cryptical Developments. "Reflections on Music in the Bay Area: 60s, 70s and Beyond." February 27, 2011. J. Garcia / D. Crosby image Taj Mahal. The Real Thing. Columbia Records, 1971. Gatefold Image, Dr. Ché. Tower of Power. LIVE Fillmore West. Bill Graham Presents, July 4, 1971. Meyer, John. "Meyer History." MixOnline Magazine. 2013. Novato Historical Guild Archives Marin History Museum Heather Powell / Marcie Miller Carol Acquaviva Anne T. Kent California Room
#PepperlandHistory #MusicHistory #musicdocumentary #documentary #musiclegends #legacyartist #PepperlandWoodstockWest #Pepperland #psychedelic #1960s #SanFrancisco #BayArea #MarinCounty #SanRafael #popularmusic #popmusic #classicrock #janisjoplin #pinkfloyd #gratefuldead #davidcrosby #frankzappa #slystone #slyandthefamilystone #stevemillerband #clover #joanbaez #bozscaggs #towerofpower #shortdoc #musicdoc #shortdocumentary #editor
celebrating 50 Years @ 2200 Bridgeway 1972-2022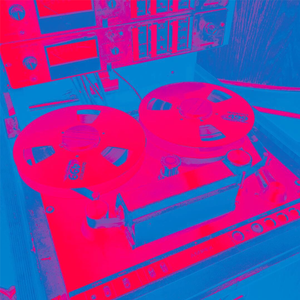 *OFFICIAL SELECTION - September, 2021 San Francisco Short Film Festival presented by SF Indie Fest - Best Bay Area Short
*FINALIST - September, 2021 First Focus Int'l Distributor Outreach Film Festival - Best Documentary Short
*NOMINEE - August, 2021 London Shorts Film Festival - Best Short Documentary
*HONORABLE MENTION - July, 2021 Macoproject Film Festival, NYC - Best Smartphone Film
*FINALIST - March, 2021 California Music Video & Film Awards - Best Mini Music Film
*SEMI-FINALIST - March, 2021 Munich Music Video Awards - Best Documentary Music Video
*FINALIST - February, 2021 International Music Video Awards, London - Best Doc Music Video
*DOC OF THE MONTH - January, 2021 Tracks Music Awards, Los Angeles
*BEST SHORT DOCUMENTARY - January, 2021 International Music Video Underground, Paris
*OFFICIAL SELECTION - 2021 Bay Area Short Films Festival / BASH California
*FINALIST - 2020 Oregon Documentary Film Festival, Portland - Best Micro Film / Best Editing
*OFFICIAL SELECTION - 2020 Southeastern International Film & Music Festival - Nashville - Best Short Doc
                                  Record Plant, Sausalito - Historic Nor-Cal Music Studio                                         Produced & Released by Thelen Creative
     SAUSALITO, CA --- This docu-short takes a look at the legendary recording studio Record Plant, Sausalito located in Marin County, California. The former studio site at 2200 Bridgeway holds credits on dozens of gold & platinum recordings including five of the top 50 best-selling albums of all-time.
     The short doc features commentary from 3x Grammy Award-winner, Record Plant recording artist and Marin County resident, Narada Michael Walden, as well as Darin Chace, longtime manager of Watts Music in Novato, (Marin County's oldest record store established 1979). Walden's work as drummer on the Rick James 1981 album Street Songs and producing Grammy-winning records for Aretha Franklin and Whitney Houston at the Record Plant are just part of this legendary locations rich history. "We all knew that working at the (Record) Plant, you were working at a place of history," says Walden. "Because of the artists that had worked there; Stevie Wonder, Sly Stone, Prince's first album… Fleetwood Mac."
     In 1976, Fleetwood Mac recorded much of their Grammy-winning classic, Rumour's album at 2200 Bridgeway. Rumour's became the 10th best-selling album of all-time. "We could sell this (Rumour's) album everyday if we had enough copies," states Darin Chace of Watts Music. "We've sold a lot of records made at the Record Plant in our forty years... It's a legendary place."
     A diverse group of artists from Sly Stone and Bob Marley to Van Morrison and Metallica recorded successful projects at the Record Plant, Sausalito until this historically significant location officially closed its doors in 2009. The nearly fifty-year-old building has changed relatively little since it's initial construction. As of 2021, a group, which includes Fleetwood Mac, Rumours co-producer & engineer Ken Calliet, have purchased the former studio and plan to preserve the site with a future eye on recording, history and education. It is now know as Sausalito Record Factory .
Written by Thelen Creative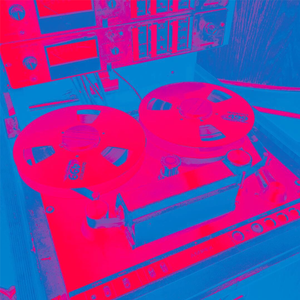 Written by Thelen Creative as part of the NYU Clive Davis Institute of Recorded Music x Billboard Music Industry Essentials program, 2020.
    The Music Origins Project is a non-profit effort  geolocating the history and future of music…  Map markers identify cultural regions, historic locations and venues where musical art forms originated and were incubated.
     The site/blog is a searchable, index of the cultural origins of musical art forms along with geo-located multimedia primary sources music and crowdsourced commentary. Click image for info.
Executive Producer/Curator:                   David Grandison Jr.
 Creative Dir / Producer: Andre Holmes
Article by: George Thelen